'You're seventeen, and of age now, and therefore old enough to understand what I'm going to tell you,' my father said. 'This place doesn't exist.'
'I'll remember,' I told him, but didn't realise until later what kind of promise I had made.
The world is a landscape of drought and risen seas. A military regime controls the remaining freshwater resources with an iron grip.
In the far north, seventeen-year-old Noria Kaitio is the last in the long line of tea masters. She must soon take responsibility for a secret carefully guarded by her predecessors: her family has been caring for a hidden freshwater spring for generations.
As the army turns its attention towards the tea master's house, Noria learns that knowledge and power are irrevocably connected – and that her choices will determine the fate of everyone she loves.
Some secrets demand betrayal.
Other Books by Emmi Itäranta
THE WEAVER / CITY OF WOVEN STREETS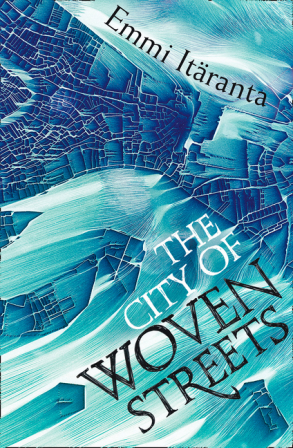 ISBN: 9780062326171
Publication:
New York, NY : Harper Voyager, [2016]
Intersections is an interdisciplinary seminar that introduces the key questions students will explore throughout their four years at Central College:
Who am I?
What is my relationship with others?
How do I live a life of meaning and purpose?
Required of all first-year students, the multiple course sections investigate the shared topic "Perspectives on Human Nature," and each professor adds a unique emphasis based on their discipline.
The first college course for most incoming students, Intersections is a glimpse into the critical thinking and rigorous research and writing typical of the liberal arts at Central. As such, it explores the complex relationships between the sciences, arts and humanities.
Intersections is more than a course; it is an experience for the entire Central community. Faculty, staff and upperclassmen are invited to read the common reading book over the summer and join in the campus-wide conversations taking place in the fall. Three convocations featuring speakers from different backgrounds cover the themes present in the common reading.
The fall of 2012 is the 10th year of Intersections. For a decade, Central faculty have inspired students to improve their research and writing skills, explore different perspectives and develop the intellectual curiosity necessary for lifelong learning.
Intersections is a course at the crossroads of many disciplines, as well as a convergence between the classroom and campus life. These intersections between the classroom, the playing field, the stage, the laboratory and the residence hall will continue throughout students' four years at Central. This new concept of integrated learning is unique among the nation's colleges and universities.
Memory of Water: Emmi Itäranta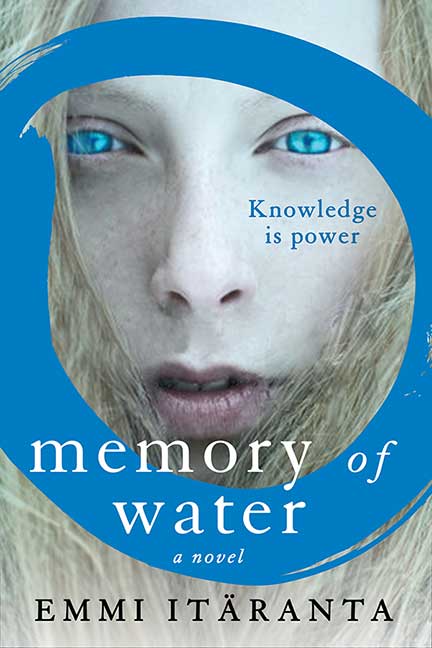 Geisler Library 1 Day Reserve - Circulation DeskPersonal Book
ISBN: 9780062326157
Publication:
New York : Harper Voyager, [2014]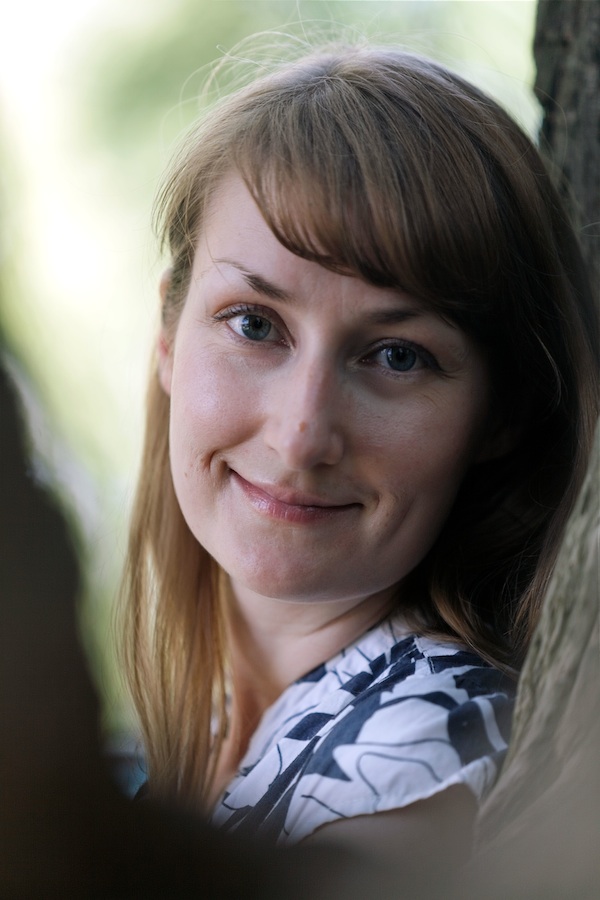 Photo by: Heini Lehväslaiho
ROBERT C. ROBINSON
This novel will attract two audiences – those who enjoy a good YA dystopian adventure, and those who enjoy an adventure with a few strong female characters fighting against the system. It is simultaneously a coming-of-age story, a fantastic adventure, and a bold warning about a future that is all too real.
LIBRARY JOURNAL STARRED REVIEW - DEBUT OF THE MONTH
The writing is gorgeous and delicate in this dystopian award-winning debut, which is unique in both its setting and the small scale that Finnish author Itäranta employs… the tension is high even though the pacing remains measured.