Using the Library Poster Printer
Find "Library 24in Plotter" on the drive \print1 and add this printer
Mac Users at this time will have to use a campus PC to print.
Save your poster as a pdf and open it in Adobe Acrobat Reader to print.
Undergraduate research posters are typically 24X36 inches.
Choose Fit rather than Actual Size on the Adobe print screen

If you have a color background, you might change to borderless printing by going to Printer Properties; Paper/Quality; Margin/Layout;

Borderless

The printer defaults should be set to the appropriate settings. If you want to check them:

For paper size check: Printer properties - Paper/Quality - Document Size - Choose: Super D/A1
Also, select Speed (rather than Quality) under Paper/Quality
Send your poster file to "Library 24in Plotter" at least 24 hours in advance
WARNING!
If PaperCut indicates your poster will cost $18 and is two pages, cancell

Reprint and change the orientation to the oppostie of what was initially set - Portrait/Landscape
Come to the Media Services desk in the Collaboration Center to pick up your poster.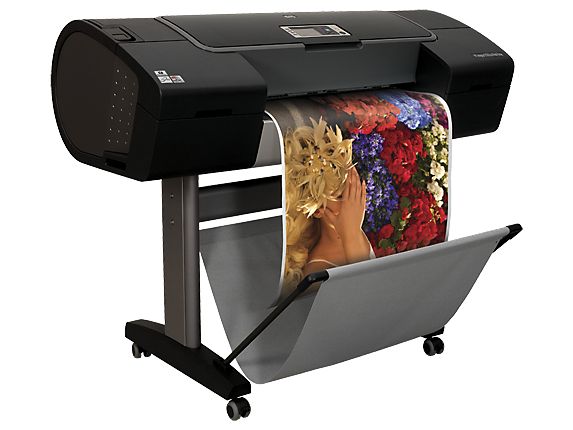 How much does printing cost?

How do I pay for my poster?

What if I don't have enough money in my printing account?

Where do I pick up my poster?

How long before I can pick up my poster?